Welcoming team
Our multilingual staff is available to answer your questions, provide you with information on university life and Quebec City, and help you find a place to stay. We will be able to guide and help you for a successful university and Quebec integration!
Welcome team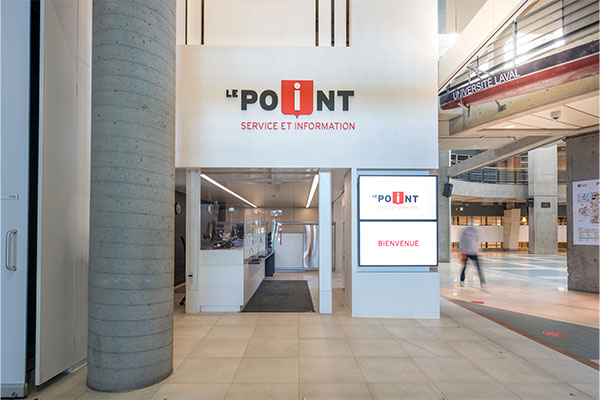 Come and meet us at Le Point, at the entrance of the Alphonse-Desjardins and Maurice-Pollack pavilions, to discuss with us, ask your questions, and get all the information you need at the start of the university session.
Our team can help you:
Understand how monPortail works
Connect to the various IT tools and Wifi
Understand how to access your courses
Direct you to resources that can help you in different areas
Accompany you through the steps involved in your first days in Québec
And much more!
Service schedule
January 4, 5, 6, 13 and 14 from 10 am to 3 pm.
From January 8 to 12 and January 15 to 18 from 8:30 am to 4:30 pm.