Mandatory orientation and information sessions
We invite international students to a mandatory orientation and information session at the beginning of their first semester of classes.
Duration: 60 minutes
Language of presentation: French or English
Content: Essential information about your new university, how it works and the different services offered to you.
Registration is required
Registration instructions
Choose one of the information sessions below according to your availability, the mode (virtual or in-person on campus) and the  language of presentation you prefer.
Click on the link of the session that suits you.
Add a ticket to the shopping cart and click on "Proceed to Checkout."
Fill out the form with your Université Laval email address (@ulaval.ca). A confirmation email will be sent to that email address. It will include instructions on how to join the session slot you chose.
---
Virtual session on Zoom (French only)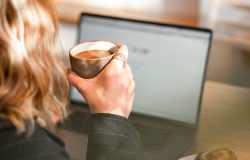 Activate your Université Laval Zoom account before the session.
For technical assistance, contact your faculty service centre (French only).
In-person session (campus)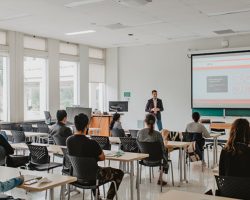 Location: Théâtre de poche, room 2113 – Pavillon Maurice-Pollack
---
 

ON ZOOM (FRENCH)

IN-PERSON ON CAMPUS (FRENCH)

ON ZOOM (ENGLISH)

IN-PERSON ON CAMPUS (ENGLISH)

Week of December 18 to 24
Wednesday, December 20 – 2 pm
Thursday, December 21 – 2 pm
Week of January 1 to 7

Wednesday, January 3 – 2 pm

Friday, January 5 – 2 pm

Saturday, January 6 – 2 pm

Thursday, January 4 – 2 pm
Week of January 8 to 14
Monday, January 8 – 10 am and 2 pm
Wednesday, January 10 – 10 am

Friday, January 12 – 2 pm

Week of January 15 to 21
Friday, January 19 – 10 am
Monday, January 15 – 2 pm

Tuesday, January 16 – 10 am

Wednesday, January 17 – 2 pm

Week of January 22 to 28
Friday, January 26 – 10 am
Tuesday, January 23 – 10 am
Missed the session or want to know what you need to know when you arrive at Université Laval? View our presentation (PDF).